Product sponsorship is an often overlooked part of funding your race season. Motorsport is expensive and all the parts, fuel, lubricants and tyres cost money. Not to mention what you spend on eating well, fitness, simulator sessions and mindset coaching.
While monetary sponsorship is the holy grail, don't sniff at a product-only deal because anything you don't have to spend to get ready to race can be spent on entry fees, car improvements and further coaching to improve your race craft.
This article looks at ways in which you can find product sponsorship, a few companies that already offer it and some rules for going in with a pitch. Before we dive into it, though, think about what you really need for your racing.
It might be nice to get a new laptop for free but would you have bought that laptop anyway? If not, you're spending valuable time working for a sponsor who hasn't really contributed to your race season. This is especially important for busy or working racers to think about. Working with sponsors can be a full-time job in its own right, so choose your products wisely.
Make a list of what you need
Start by making a list of the parts and consumable items that you will need to pay for during a race season and how many you'll need. Your list might look something like this:
Tyres – Two per race weekend
Fuel – 60 litres per race weekend
Oil – Two cans for the full season
Brake pads – Four sets for the full season
Brake discs – One set for the full season
You should also be able to assign a monetary value to these too. If you had a company sponsor you with one of those products, how much would you save?
Make your hit list
Start with the product that will give you the biggest saving and start to make a list of the places you can buy those products. With some championships, you might be limited as to what you can get and where you can get it from so bear this in mind.
Do your research
In just the same way you'd research a business you'd like some money from, you need to do your research on any company you're targetting for product sponsorship. As yourself these questions:
Who is the company's target audience?
What are the company goals?
Who is the decision maker?
Do they sponsor other drivers/teams/series?
What could you offer them?
How might they benefit from what you can offer?
This is something I go into detail in across a whole section in Get Paid to Race. Research is one of the most powerful tools in your arsenal because it'll tell you exactly how you can hook that company. Imagine pitching to a brand and then realising they have a sponsorship programme that you will have missed out on by not reading its website.
Understanding a business' goals can also tell you exactly how to showcase the benefits of working with you too.
What to expect
There are a few potential outcomes from a product sponsorship pitch.
Full product sponsorship for the season
Part sponsorship for the season
Large product discount
Small product discount
All of these save you money so don't feel hard done by if you don't get that full product sponsorship (or cash, if that's what you were going for in the first place).
Bear in mind that when you pitch, you'll be offering something based on full product sponsorship. If you don't get that, you may have to drop down your side of the deal too. There's no point working for hours and hours to bring benefit to a sponsor that's offered you a 10% discount on tyres. It's helpful but it's not going to change your career.
What you offer
Just like any pitch, what you offer might include anything from social coverage, to videos, to hospitality, to track days and beyond. Consider the value of the thing you want and pitch accordingly.
You must (must, must, must) sell the benefits of your offering to the company in question.
Going in with a list like this, won't work:
Hospitality at two races
20 posts on social media
A blog post
A vlog
Local PR
But something like this might hook a decision maker:
Hospitality at two races, which can be used to reward excellent employees or VIP customers
20 posts on social media going to a combined audience of 20,000 to help build awareness of this new product
A blog post to introduce your brand and products to my audience, these usually reach around 10,000 people in the first week
A vlog mentioning your products that will reach my audience of 2000 on YouTube with an obvious call-to-action to direct people to your website
Coverage in the local press to encourage more people to pop by your showroom
The pitch
Start your pitch with a few clear benefits to the business. Don't launch in with a 1000-word bio all about yourself. Your bio is only relevant once the potential sponsor is hooked.
Depending on how much contact you've had with the decision maker and the vibe you got from your research, you may want to keep the initial pitch simple, just asking to open up a discussion. If you feel it's right, however, you should lay out exactly what you're asking for (10 tyres, for example) and what you can offer in return.
Make sure you include a call-to-action at the end of the email so the business knows what you want them to do next. This is usually a line asking to arrange a call or meeting.
If you're applying to a specific sponsorship programme, read the rules and requirements very closely so you don't miss anything out.
---
Product sponsorship schemes
Here are a few companies that invite racers to get in touch for sponsorship. Not all of these are clear about what they offer so if you feel you have the profile and the audience to land a monetary deal, lead with that.
Morris Lubricants
Morris is very open about what it offers the racers it sponsors. You apply through the website and based on your pitch and your profile they'll offer money, products or discounts. All of which will help you with costs for your race season.
Morris always has a presence at the Autosport Show and encourages drivers to come and talk to the team to discuss the application process.
Opie Oils
The details of how Opie sponsors its drivers aren't clear but one can assume it at least offers products and discounts to successful applicants.
Draper Tools
While this tool company doesn't have an official sponsorship programme, they have a strong history of it in motorsport and beyond. They'd be a good target if you're working on a car build and need some product support to do it.
Look at who they currently sponsor here.
Valvoline
Another company with a strong history of sponsorship within motorsport. The company uses its presence across all level to develop oils specifically for high-revving engines. While there are no details of how it sponsors drivers on its website, it does actively encourage applications.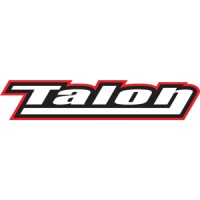 Talon
For Motocross, Trials and Speedway riders, Talon is a good choice if you're looking for product sponsorship in the form of wheels, sprockets and hubs. Take a look at the company's website to see if they're a good match for what you do. The sponsorship page is particularly helpful as it tells you exactly what they're looking for from a rider.
CG Motorsport
CG Motorsport is a performance clutch specialist with a very clear outline of what they require from a racing driver. The company likes competitive racers who are willing to run a few stickers and provide some images from their racing. It looks like most of their sponsorship deals revolve around products, take a look at the testimonials from sponsored drivers over on the CG Motorsport website.
DEI Design Engineering
Another company with very clear requirements as to what they expect from a proposal as well as from sponsored riders, drivers and show cars. The brand is quite clear that it offers product sponsorship but there's a wide range of products to choose from on the website. Again, this is a great opportunity for racers working on a high profile car build or who have a good social following.
Have a product sponsorship scheme you'd like listed here? Email jess@racingmentor.com.